9 tags
8 tags
8 tags
4 tags
9 tags
I'm fucking crying reading all of these things →
reddit: the front page of the internet
katatsumuli: A couple of days ago my family was in a southern BBQ restaurant so that my Canadian sister could sample the food, and my dad went to go pay the bill, and some stranger at the next table had already paid the whole bill for us and left the restaurant. O_O He had told the waitress that he just enjoyed doing that kind of thing for random people. Thanks, guy, whoever you are. You...
I feel like a hero!
homestuck-davecraze: A little bit earlier today, I went to get the mail, and a lady asked if I saw her phone. I went inside to put the mail down to help her find it. After 30 minutes, we found it. I feel awesome.
song-left-unheard: My mom, sister, and I went out to grab some dinner tonight at a local sandwich shop. As we were ordering our food we were talking about how nice it was to have some quiet time ("just the girls" as my mom put it). When my mom was paying the cashier handed my mom one of those individually wrapped brownies and said, "In honor of girls night" It was so sweet and made me feel...
The gift of kindness
mod-blog-personal: Today I was walking home from signing on…there was a homeless man. I kindly offers him what money I had. His reply was "Hun a small chat about the weather and wishing me a good day is all I need from you" So I gave him a small chat and when I had to leave I wished him a good day. I tried to offer my money again, but he smiled and just wished me a good day to. Again refusing...
4 tags
You tumblr lot are caring people
darlingforeverisalongtime: Me and My dad, are running the Wigan 10k on 8th September for Joining Jack, any donations would be really appreciated  you can also text 'TNJJ93' followed by an amount to 70070  http://www.justgiving.com/tomdrewitt-wigan10k
K2 Partnering Solutions: Accenture Brazil + K2 São... →
k2partnering: Every year, one of our clients, Accenture, hosts an "A+ day"! Each of their departments are responsible for reaching out to business partners in order to do charity and/or volunteer here in Brazil. Accenture's Procurement and HR departments were responsible for a retirement home (asylum) in Sao…
8 tags
10 tags
9 tags
Smile Train Partners Up With NY Islanders
Smile Train is an international nonprofit organization that seeks to ensure that all children "born with a cleft anywhere in the world has the opportunity to live a full, productive life." In developing countries, there are over a million children with… View Post
Charge for Charity
A new credit card is on the market, and it's making ripples in the credit card and charity communities. It's called the HaloCard, and it combines two seemingly opposite things—making a profit and participating in philanthropy. The HaloCard is a new… View Post
Ray Rice Fights Bullies
It seems like more often than not when we hear about jocks and bullying, it's the jocks that are doing the bullying. And while it's a stereotype that earned its keep by being true an unfortunate percentage of the time, it's a stereotype nonetheless and… View Post
Chili's Raises Prom Money
Todd Phelan was a server at Chili's when he died in a tragic accident in February. Phelan was hit by an 18-wheeler tractor-trailer on Louis Henna Boulevard Bridge in Round Rock, Texas, and subsequently slipped and fell from the bridge. He survived the… View Post
Why More People Need to Learn Coding
Mark Zuckerberg, Lesley Chilcott, will.i.am, and more have teamed up with Code.org to encourage more people to start learning how to read and create computer code. Why? Part of the reason is that by 2020 there will be a projected 1.4 million computer jobs… View Post
Charity Poker Showdown
The Manhattan Penthouse and the Leukemia and Lymphoma Society's Team in Training have joined forces this spring to present the first annual "Charity Poker Showdown." The event will take place on Sunday, March 3rd, from 2-8 PM at the Manhattan Penthouse… View Post
Buzz-Cut Couple Goes Viral
Diedre Sechi is eighteen years old, and in January she was diagnosed with cancer. Her boyfriend, Riley Nicolay is standing by her side and doing everything he can to fight the disease with her. High school sweethearts, Sechi and Nicolay have been together… View Post
Nonprofits Increasing Hiring in 2013
Good news this year for those looking to find a job in the nonprofit sector. A new survey has found that about 44% of nonprofit groups plan on hiring additional workers in 2013. Nonprofits in the areas of health, environment, and animal welfare were the… View Post
3 tags
Kate Middleton Donates Hamper to Charity
The prospect of motherhood is bringing out the charitable side in Kate, Duchess of Cambridge. The expectant Duchess recently donated a hamper of baby products to East Angila Children's Hospices (EACH). The hamper, which included products worth about $160… View Post shared via WordPress.com
Philadelphia Group Donates Food Virtually
One Philadelphia website is bringing food drives back into style, making it possible for potential donors to hold a drive without all the difficult physical labor. Philabundance.org has launched a program called The Virtual Food Drive. On the site, groups… View Post shared via WordPress.com
Corporate Social Responsibility: Top Ten Companies
Some companies are nicer than others, and that's a fact. When it comes to being socially responsible, the vast majority of corporations claim to be committed to bettering the world, but the truth is that not all of them are. The Reputation Institute… View Post shared via WordPress.com
Public Housing Cuts Continue
As the U.S. economy continues its slow rise back to where we were before the crash of 2008, many government-run organizations are facing continued cuts to funding. Public housing is one of those organizations, that has had severe cutbacks forced on them,… View Post shared via WordPress.com
Therapy Dog Helps Kids Talk, Read
Boo is a 12-year-old black lab mutt who has a learning disability. It took over two years to learn to "sit" and "stay," but now he's working miracles left and right. Lisa Edwards is Boo's trainer, and suffers from dyslexia. She authored the memoir, A Dog… View Post shared via WordPress.com
Alicia Keys on HIV/AIDS
When we hear the name "Alicia Keys," chances are, we think of the 14-time Grammy Award-winning musician, producer, actress, and author. But Alicia Keys is also much more than all that: she's a powerful force for good in the fight against HIV/AIDS. She is… View Post shared via WordPress.com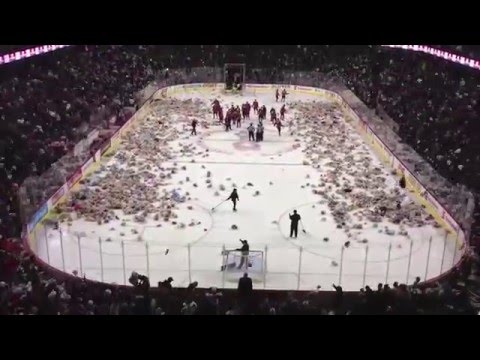 Molly Snyder 's Blogs: The kindest holiday story... →
onmilwaukee: The kindest holiday story I've heard in years …So Heuss and her daughters, in honor of her birthday and for the holiday season, planned a Random Acts of Kindness Birthday Weekend. She announced it on Facebook and welcomed suggestions from friends for places and ways to donate. "We want to spread as much love as we can this weekend," she wrote. Heuss and her daughters weren't...
Guys Making Pies
gunsandbakedgoods: A group of boys in Hingham, MA who call themselves "Guys Making Pies" is making and selling pies to raise money to buy homeless children Christmas presents. Click the link for the full story.
Econosaurus: Effective Charitable Giving →
econosaurus: Have you ever given money to a charity while secretly wondering "Is this group's work effective?" Tina Rosenberg offers insight into this question and the goal of charitable giving in her recent NY Time opinion column. She argues that donors should demand evidence that the charitable…
Charity: Water wins Global Impact Awards! →
Today, we're excited to announce that we're launching a $5 million pilot project with Google to develop remote sensor technology that will tell us whether water is flowing at any of our projects, at any given time, anywhere in the world. Google has funded this entire initiative through the new Global Impact Awards. This award will help charity: water further advance transparency and...
World Help Admits Overstatement of Donations
Last tax season, World Help reported over $227 million to the IRS in donated medical goods during 2011—which was apparently a huge overstatement. Yesterday the nonprofit announced that its actual donated goods only amount to $104 million, less than half… View Post shared via WordPress.com
BBC's Children in Need Raises £26.8m
Last year, BBC One's six-hour telethon to raise money for Children in Need brought in £26.3 million. This year, that total was beat by more than £400,00. The event, hosted by Sir Terry Wogan, Fearne Cotton, Tess Daly, and Nick Grimshaw, raised nearly… View Post shared via WordPress.com
4 tags
The People's Operator Launches in UK
The UK now has a new mobile phone company to choose from. The People's Operator (TPO) recently launched,  and it's got a unique business model that it hopes will appeal to people: it's donating some serious cash to charity. TPO allows its customers to donate 10% of their phone bill to an organization of their choice—perhaps a youth center, a school, or community program. Additionally, 25% of...